Awesome.
Watching TV is not good for your brain. That's why Your Mom doesn't want you to. Rather go outside and play with the squirrels – and if you behave, you can watch The Network Awesome later. The N.A. is a Youtube channel for which smart people search the web daily, pick out the best videos and curate them by theme. Their programs are neither boring nor brain-damaging, and the network has already become a mine of oddities, fun videos and full-length movies, freely accessible 24/7.
They also do their own show a few times a year: as Radosaur Productions (who also film Berlin Boiler Room for worldwide streaming) they do a live music variety show hosted by David Strauss from Exberliner magazine. Season 1 with Dat Politics and Stereo Total as part of the line-up is already online, season 2 was filmed a few days ago with Anika & band including Obi Blanche, Martin Eder & Ruin, Saturn Dogs, Reliq, Ballet School, Veronica Falls, Bob Rutman, Conquering Animal Sound, and others – and Your Mom had the pleasure to see three of our acts featured: UhOh, Elbee Bad and Mary Ocher were also part of the show.
It will be a few weeks before the new episodes go online, in the meantime, enjoy some behind-the-scene pictures of the Network Awesome Show season 2!
Cover image: Mary Ocher & David Strauss by Victor Prieux. Text by Mira Stobbe.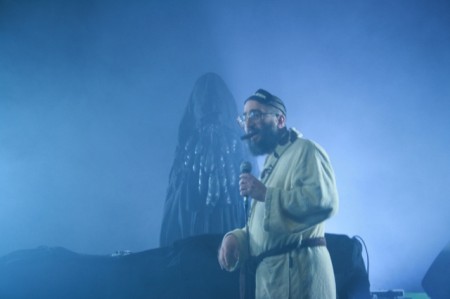 Martin Eder & David Strauss by Mira Stobbe as featured in Electronic Beats.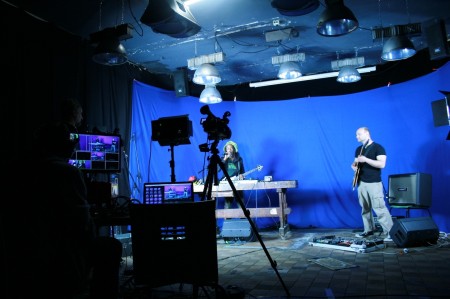 Elbee Bad behind the mic & Bob Spencer by Mira Stobbe.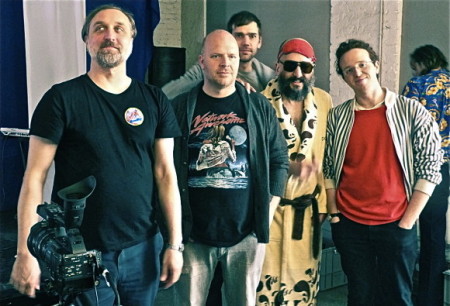 Radosaur Productions: Cory, Jason, Martin, David & Alex by Victor Prieux.
Book Mary Ocher live or DJ set, Elbee Bad live with Bob Spencer or DJ set, UhOh live and Obi Blanche live impro or DJ set this summer HERE.