LOCAL SUICIDE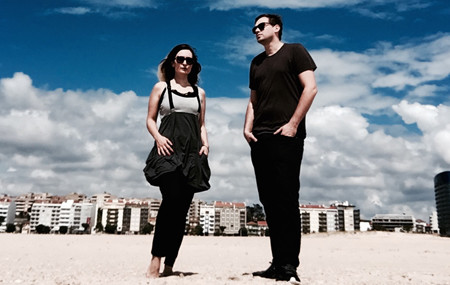 Berlin-based DJ duo and couple Brax Moody (Munich) and Vamparela (Thessaloniki) have been playing music together since 2007, either as a DJ duo, in bands, or as remixers and producers. Merging the rhythm and dynamism of Munich's hip-hop clubs with the grime and attitude of Thessaloniki's back-alley indie bars gives an idea of how to categorize Local Suicide: a straight-up soulful fusion of new wave, deep-house, disco-house, acid and techno.
As DJs they've played all over Europe and the US with gigs at Off Sonar, Melt, Amsterdam Dance Event, Berlin Festival and regular DJ slots at Golden Pudel, Watergate, Wilde Renate,  Ritter Butzke and almost every club the German capital has to offer whilst holding down day jobs in the music industry and running one of the top 10 independent music & lifestyle blogs in Germany with 50+ international editors. Rest assured that these two have honed their musical tastes and chops.
Having organized parties, festivals, and moderated radio shows for years, Local Suicide are just as much at ease in clubs as they are in festivals, and June 2014 saw them release their debut single We can go everywhere on Bordello a Parigi alongside remixes from In Flagranti, Richard Rossa and Inigo Vontier. The release has been supported by XLR8R, Thump, De:Bug amongst many others and We can go everywhere adds a major stone to the duo's path to major world disco take-over. The end of 2016 saw Local Suicide's latest mix featured on Hirnverbrandt, as well as interviews by Big Shot Mag and Psychonauts.
This first released was followed by Owl & Wizzle, a single in collaboration with Mz Sunday Luv and Rodion in July 2016 and premiered by XLR8R.
Following the release of Abu Dhabi in early 2017 premiered on Electric Groove, on Canadian label My Favorite Robot Records, Local Suicide and Rodion's release the full EP in the fall with support from Faze, Groove Mag, Mixmag, XLR8R, Daniel Miller, Chloe, Maceo Plex… read more HERE.

FACEBOOK     WEBSITE    TECH RIDER     IMAGES     BOOKING FORM