Your Mom's on the radio
Listen To Your Mom's on Reboot FM features a varying lineup of YMA artists and friends. Since its initiation in August 2014, the show has taken over the FM band of the Berlin-based radio station every six weeks. So don't forget to tune in to Reboot FM, grab a drink, relax and listen to Your Mom's!
Book all of our artists for DJ sets worldwide or a Your Mom's Agency showcase HERE.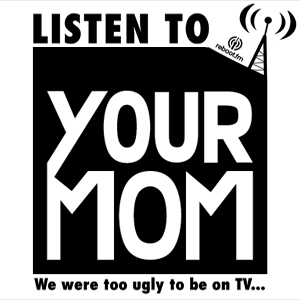 #9 – DJ/producer/vocalist Anna Cavazos brings us the latest edition of our show, featuring a few of her own recently or soon to be released tracks, along with a few others that fit right in with her blend of vocal tech-house. Totally works on a club dancefloor, a rooftop pool side or, there you got it, on the radio to get ready before your big night out. Enjoy!
#8 – A podcast by Catherin, Anything Maria's new wild side project. It's techno, it's sexy and it's Parisian (bien sûr)!
#7 – For this radio show, Your Mom's  is happy to welcome Female:Pressure reps Leah King on the mic and Kritzkom on the decks. Together they prepared a showcase of some of Female:Pressure's members.
#6 – This episode of Your Mom's on Reboot FM is by Vanessa Mitchell. Her show reflects friendships with a few fav producers and remixers of deep house, tech-house and modern vocal house.
#5 – For this installment, La Fraicheur jumped on the decks with a lovely collection of deep-house and techno tunes, featuring an exclusive preview of Catherin's first release.
#4 – This edition was a family affair with VC Kristi on the decks and Mary Ocher, Magritte Jaco and Andreas Krach on the selection.
#3 – This show was once again a duo affair, with Inappropriate Touch and special guest Bobby Starrr philosophizing about music, life in Berlin and if house is really just about the genre or about where it comes from. And who better than young NYC blood and a house monarchy UK representative to discuss the issue? Over one hour of deep house, tech-house and vocal house of course.
#2 – Our sophomore show was hosted by New-York through Paris and Berlin vocalist and DJ Mandel Turner. Navigating his way through all manners of old-school house, acid house, Chicago house, happy-house and tech-house, Mandel's mix was centered on the vocal, and dare we call it "pop", side of 4×4 music with tracks by Eric D. Clark, Billie Ray Martin, DJ Pierre and Roland Clark.
#1 – We inaugurated our radio show series with a Waves Festival special mixed by deck-maestro Mieko Suzuki and hosted by French synth-tamer extraordinaire Electrosexual.
Your Mom's artists Local Suicide, Electrosexual, Anything Maria and Mieko Suzuki traveled down to Vienna on October 4th 2014 to host a showcase at the Alte Post during Waves Festival. Acid-disco, new-wave, techno and electro were on the cards and Mieko Suzuki's mix for our first episode gave listeners an aural tasting session of what to expect from the showcase.
Berliners were not be left behind, celebrating at the Berlin Waves Festival pre-party at Cosmic Kaspar the month prior with DJ sets by Mieko Suzuki (Kookoo), Electrosexual (Rock Machine Records) and Local Suicide (Bordello a Parigi).