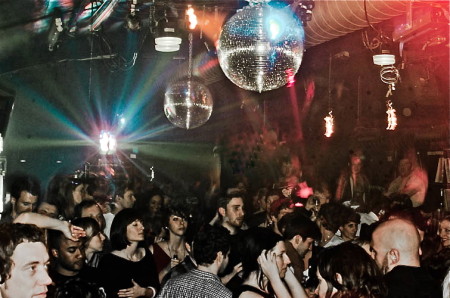 Let Your Mom's team tie on an apron and prepare your event from A to Z or customize and adapt our services to your needs. Your Mom's can help you hand-pick DJs, non-musical performances, live acts, catering, special drinks, decorations, photographers, flyer designers, et cetera from our artists and from a broader roster as well. We have the skills and the experience to conceptualize different events ranging from corporate gatherings to night-club parties, research a chosen theme, organize a thorough branding and source all service providers. Your Mom's guaranties your guests will remember such a homemade event for a long time.
Previous collaborations include venues and organizations in London and Berlin such as Prince Charles, St Georg, late .HBC/P.O.P./Flamingo/Aka/The End/Preview Berlin art fair, Urban Spree, FluxBau, several new tech start-ups including Sojern or Hitfox Group, art galleries, fashion labels including Tata Christiane, Selfridges, Vice, Network Awesome, print magazines or blogs, etc.
We organize event video and photography, photo booths, flyer/poster/press release texts, graphics or printing, event makeup or live body-painting workshops, video visuals, tape art, sound engineers for DJ or live gigs, stage dancers (burlesque, fire, contemporary performances…), hosting or guestbook signing, animations such as dance karaoke, casual speed-dating "Oh Shit! Speed Dating for Beginners" or fun sport demos, original decorations, pop-up art shows, live graffiti or collage ateliers, cocktails and catering, and more upon request.
Check some selected pictures here or on Facebook.