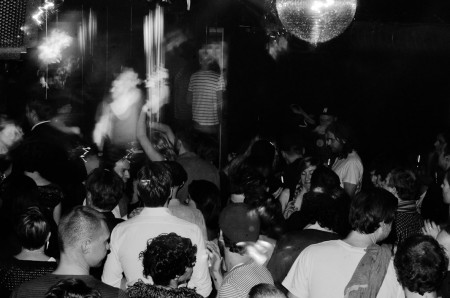 Let Your Mom's team get ready and prepare your event from A to Z or customize and adapt our services to your needs. Your Mom's can help you hand-pick DJs, non-musical performances, live acts, catering, special drinks, decorations, photographers, flyer designers, et cetera from our artists and from a broader roster as well. We have the skills and the experience to conceptualise different events ranging from corporate gatherings to night-club parties, research a chosen theme, organise a thorough branding and source all service providers. Your Mom's guaranties your guests will remember such a homemade event for a long time.
We invite you to cruise through our website to find out about all the brands and artists we have collaborated with, and the events we have put together in Berlin, London, or Los Angeles among other cities, in clubs, festivals, art shows, Soho House and many more occasions and locations, as well as the parties series we supported such as house bonanza Geradehaus, italo-disco champion Go Bang, casual dance music happenings Popsicle, or the official Preview Berlin contemporary art fair after parties for four years.
Your Mom's provides a wide selection of event services to help make your event and party organisation a breezing process.
Services include:
✖ Event photography & video, photo or polaroid booths
✖ Video visuals & lights
✖ Pop-up art shows, art happenings, live graffiti or painting
✖ Spoken word performances, open mics, readings
✖ Collage ateliers, well-being sessions, fun sport demos, Oh Shit! Speed Dating for Beginners
✖ Stage dancers (burlesque, voguing, fire, contemporary performances…), dance karaoke
✖ Cocktails and catering
✖ Guest management & invites, hosting & guestbook signing
✖ Event CI/visual concept, flyer, poster and visual design, graphic design and printing
✖ Safer space policy and implementation
Check selected event photos there. If there's anything you can't see, we're still pretty likely to have done it before so just drop us a line and we can talk about it.