March 2nd will be the night that makes you wish you could be in two places at the same time: Chalet Club for the fourth anniversary of Electrobongo and P.O.P. (ex-Flamingo) for the Night 004.
Electrobongo will party on the two floors of Chalet with their usual suspects Moon&Mann (Geradehaus), Laurine, Alex Cliche, Txus Rosado, Joan Aloy and Nicolas Avolo, and will bring in special live guests: Elbee Bad & the POD Orchestra. The string quartet will play along Elbee's house mix, presenting the best of the electronic and acoustic worlds as they did a few times before, including at Boiler Room.
As for P.O.P. 004, expect a warm house music party featuring cuty sexy Pauli Pocket & Gloria Fock (Tonkind) mixing all night in the bar room; and on the main floor, the reunion between Beaner (BAR25, La Mission) and Eric D. Clark (Whirlpool Prod). These two US boys have not played in the same room in quite a while, sunny friendly vibes and mixing maestria guaranteed.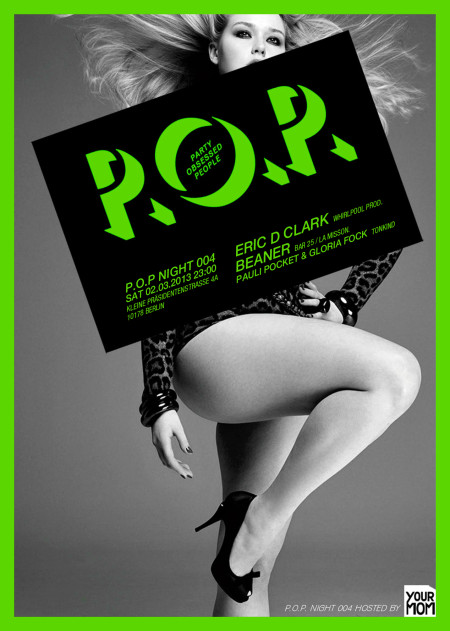 Book Eric D. Clark, Elbee Bad and Moon&Mann for DJ sets worldwide HERE.