After joining forces on stage with Bonaparte during their recent month long European tour, prolific New-York artist Tim Fite is taking over displaced marine container venue Platoon Kuntshalle  on November 22nd for a night of live drawings, exhibition and music. Decidedly moving away from the stitled world of white cubes, Tim Fite spent the last month catching the intensity of the sweaty performances of the Berlin anti-indie heroes on paper.
On the night of the show he will hold a special performance with Bonaparte lead singer and guests will be given the opportunity to buy pieces on the night. The exhibition has been extended and will last till Thursday November 27th.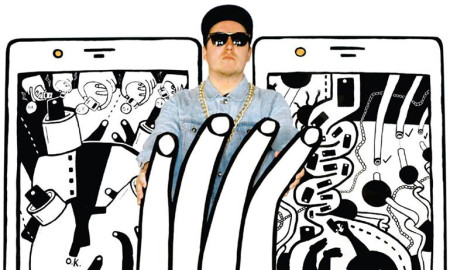 Read more about Tim Fite on The Berlin Agenda, Wrangelkiez, The Club Map, Kaltblut and Art Connect Berlin and find out more about the exhibition HERE.