Following the success of the first round of EXP__, together with BULK and dublab, we proudly launch the second edition of our experimental music exchange and competition from May to October 2021, this time inviting artists from Berlin, Detroit, and Los Angeles to network and showcase their experimental talents in all music genres and music videos as well, full partnership info on the EXP_2 Press Release.
EXP__ strives to offer a positive break and to connect talents of all means, from pro studios to the DIY scene. We look to foster artistic AV experimentations thanks to active group moderation, matchmaking, micro-grants, and workshops. Join the EXP_group to discover new music and new talents, share your pieces, and maybe meet your future collaborators… and listen to the EXP_mixtape on dublab archive.
Many thanks to the EXPjury: the Beirut Synthesizer Center, Cindy Wonderful, Discordance, Elektron Gothenburg HQ, Fourculture Magazine, Kiana Mickles from Resident Advisor NYC, Leah King, Mutek SF, Shaun J. Wright, and Timo Maas, plus to Berlin.LosAngeles. 
And to our prizes and/or workshops partners: Ableton, CDM, Elektron, Goethe-Institut Chicago, Melodics, Native Instruments, Orchestral Tools, QUARK, Submix, and XLII.
Special thanks to our main funding partner: Wunderbar Together is a comprehensive and collaborative initiative funded by the German Federal Foreign Office and implemented by the Goethe-Institut.
WORKSHOP PROGRAM:
Join the EXP__ music production workshops with industry experts, for entry and mid level, advanced questions welcomed in the Q&A, free to attend:
May 20 + 27: Getting your tracks mixed and mastered
+ Getting your tracks remixed by XLII & recap pdf
June 8: Intro to the SINE Player with Orchestral Tools feat. Zazuka
June 25: Spatial Sound with QUARK founder KaramV presented by CDM
July 8: Produce collaboratively and remotely with Submix
July 22: Intro to modular synthesis with Beirut Synthesizer Center presented by CDM
August 28: Intro to AI & NFTs applied to music by Simonne Jones
In case you missed the workshops, get a second chance to learn pro tips with four condensed podcasts aired on dublab in October, on Reboot FM in November and December, on Fourculture from January to April 2022,
and on Anchor on demand, Amazon Music, PlayerFM, and GetPodcast.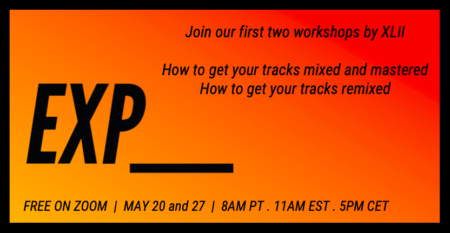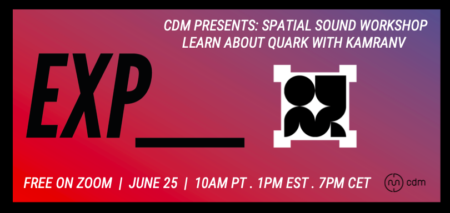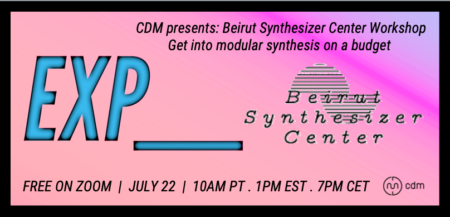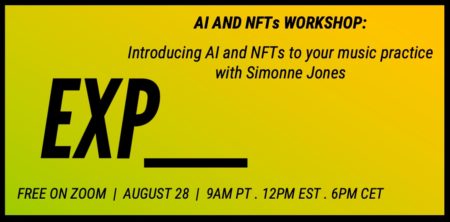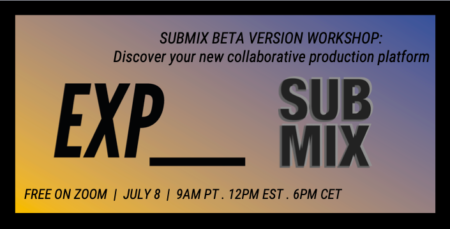 Get in touch HERE to become a partner or
for YMA to design your own exchange platform.