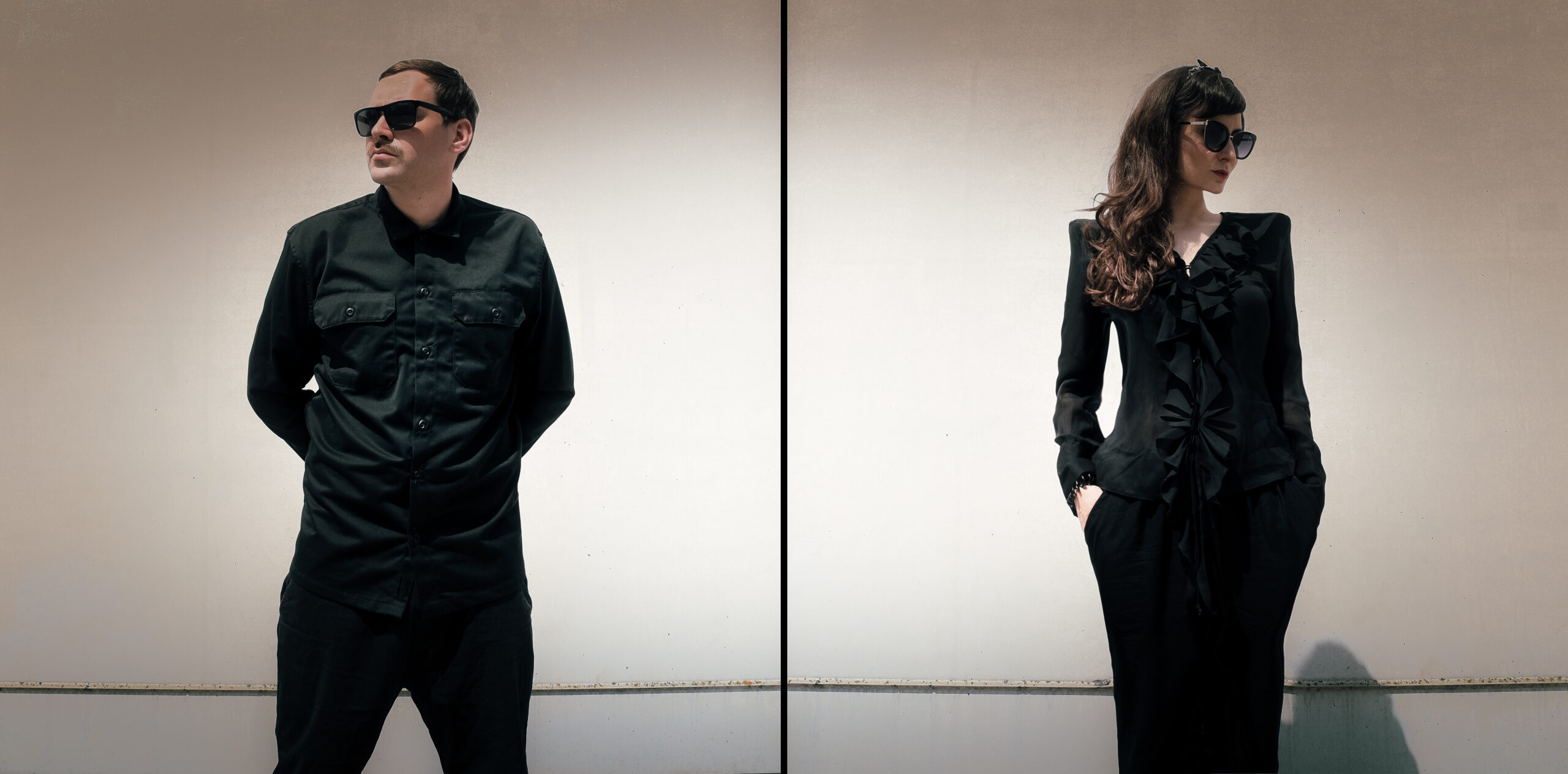 The history of the DJ and producer duo and couple Local Suicide stretches back over a decade to the year 2009. Since meeting, Munich-born Brax Moody and Thessaloniki native Vamparela have collaborated together on various projects, all culminating in the conception of Local Suicide in Berlin. Local Suicide's distinctive sound, is an energetic fusion of new wave, slow techno, post disco and acid house that they themselves have given the name technodisco, while Beatport declared them as one of the key figures in the uprising dark disco scene.
Their DJ career has carried them to all four corners of the world at Lollapalooza, Melt!, ADE, Off Sonar, Festival Forte, Reeperbahn, Berlin Festival and almost every club the German capital has to offer. Their live cuts have been honed to perfection with years of shows alongside the very best in the scene, even being invited by New Order to warm up for their live performance. This hectic schedule has taken them across Europe, Asia, North Africa, South America and the United States.
With solo and collaborative releases with Curses, Theus Mago, Lena Platonos, Hard Ton, The Hidden Cameras, Rodion, Alejandro Paz, Thomass Jackson, Skelesys, Franz Matthews, and more on labels such as Bordello A Parigi, Multi Culti, Duro, Ombra INTL, Lumière Noire, AEON, Ransom Note, and TAU, the duo had numerous releases reaching the top 10 iTunes, Beatport and Juno charts and had massive editorial playlist support by Spotify and Apple Music.
Local Suicide has had a stunning amount of press coverage from leading mags like DJ Mag UK/IT/US/LA/ES, Mixmag, FAZE, Groove, TRAX, Time Out, Tsugi, XLR8R, and Rolling Stone, and has recently played themselves in Fett & Fett,a series broadcasted on the biggest german national TV station ZDF in which their musical productions were featured extensively as well.
In 2021 the powerhouse launched their own label Iptamenos Discos where they recently released their critically acclaimed debut album 'Eros Anikate among others. In 2022 the duo also revealed their new live band project Dina Summer with Kalipo with which they released their debut album Rimini on Audiolith Records.The LP got praised by German magazines such as Der Spiegel, Musikexpress, Musikwoche, Kulturnews, and Sonic Seducer among others.
FACEBOOK   WEBSITE   LABEL   RELEASES   TECH RIDER   IMAGES   BOOKING FORM