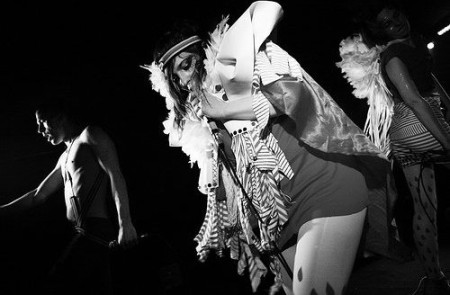 Plateau Repas are a French electronica trio, Valentin, Fleur and Magritte Jaco, based in Berlin. They perform live and also DJ pop and electro; you may have already caught them over the past three years in Paris, Hamburg, Stockholm, Brussels… We are very excited these conceptual eurodancers are joining Your Mom's crew soon. In the meantime, we will go have a crazy boogie at Kater Holzig for their live show at the Berlin Graphic Days festival this coming Saturday January 26th – covered by Berlin Poche, Kaltblut, Wrangelkiez & Killerrr. For the Swiss crew, head to les Caves du Manoir to check out the craziness live.
(Re) discover their hit track "Vampire" or their cover of "Seras-tu là?". More info coming up soon on Your Mom!
Book Plateau Repas live or DJ set worldwide (full band or individual band members for Electro/Electronica/Pop/French chanson sets) HERE.