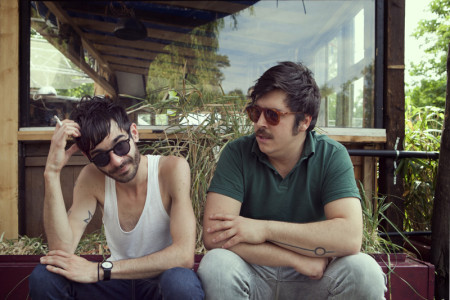 After the success of the first Geradehaus, our favourite disco/house duo are getting ready for their second event already featured on Finding Berlin and Berlin Poche:
"The second instalment of Geradehaus is arriving on the 8th of February to Berlin's Prince Charles. Right where disco-erotic acts like Session Victim and Hunee left it that first night full of ecstasy, the Geradehaus team is setting the bar higher as expected with another ambitious line-up.
This time the main idea was to import for a few hours the magic and charm that a legendary club like Robert Johnson has built its reputation on. Headlining the night, Ata – a turntable maestro and founder of Playhouse and Robert Johnson- will join forces with Lauer live, another mesmerising but ironically underrated talent who will bring to life some of his infectious house jams that labels as Gerd Janson's Running Back are releasing in order to showcase the best house music made in Germany nowadays.
The night will also feature local hero Akira Hawks, one of the fiercest connoisseurs of dance music -and most vibrant djs- you'll ever meet, and Geradehaus team of residents formed by usual suspects Moon&Mann, Hivern Discs' Baughman, and 100% Silk's JMII."
Get a pre-taste at Prince Charles this coming Friday 26th with free entry from 7 till 11.30pm at the T Room Session live streaming presented by Sweat Lodge special Geradehaus with Akirahawks, San Soda, Moon&Mann, JMII and Baughman.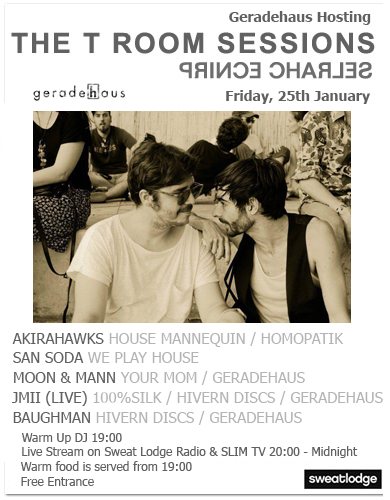 Book Moon&Mann for disco/house vinyl sets worldwide and let us know if you are interested in your club hosting a Geradehaus out of Berlin HERE.