Watching TV is not good for your brain. That's why Your Mom doesn't want you to. Rather go outside and play with the squirrels – and if you behave, you can watch The Network Awesome later. The N.A. is a Youtube channel for which smart people search the web daily, pick out the best videos and curate them by theme. Their programs are neither boring nor brain-damaging, and the network has already become a mine of oddities, fun videos and full-length movies, freely accessible 24/7.
They also do their own show a few times a year: as Radosaur Productions (who also film Berlin Boiler Room for worldwide streaming) they do a live music variety show hosted by David Strauss from Exberliner magazine. Season 1 with Dat Politics and Stereo Total as part of the line-up is already online, season 2 was filmed a few days ago with Anika & band including Obi Blanche, Martin Eder/Ruin, Ballet School, Mary Ocher, Bob Rutman, and many others.
It will be some time before the new episodes go online, in the meantime, enjoy some behind-the-scene pictures of the Network Awesome Show season 2!
Cover image: Mary Ocher & David Strauss by Victor Prieux. Text by Mira Stobbe.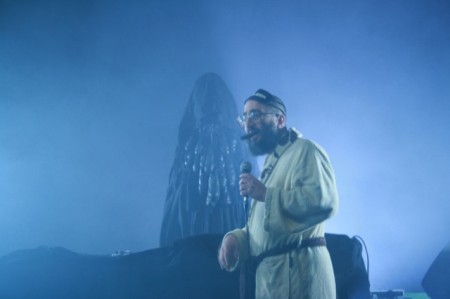 Martin Eder & David Strauss by Mira Stobbe as featured in Electronic Beats.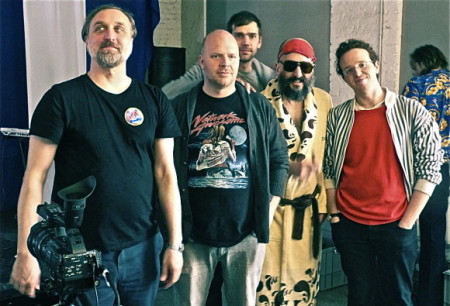 Radosaur Productions: Cory, Jason, Martin, David & Alex by Victor Prieux.
Book our artists HERE.