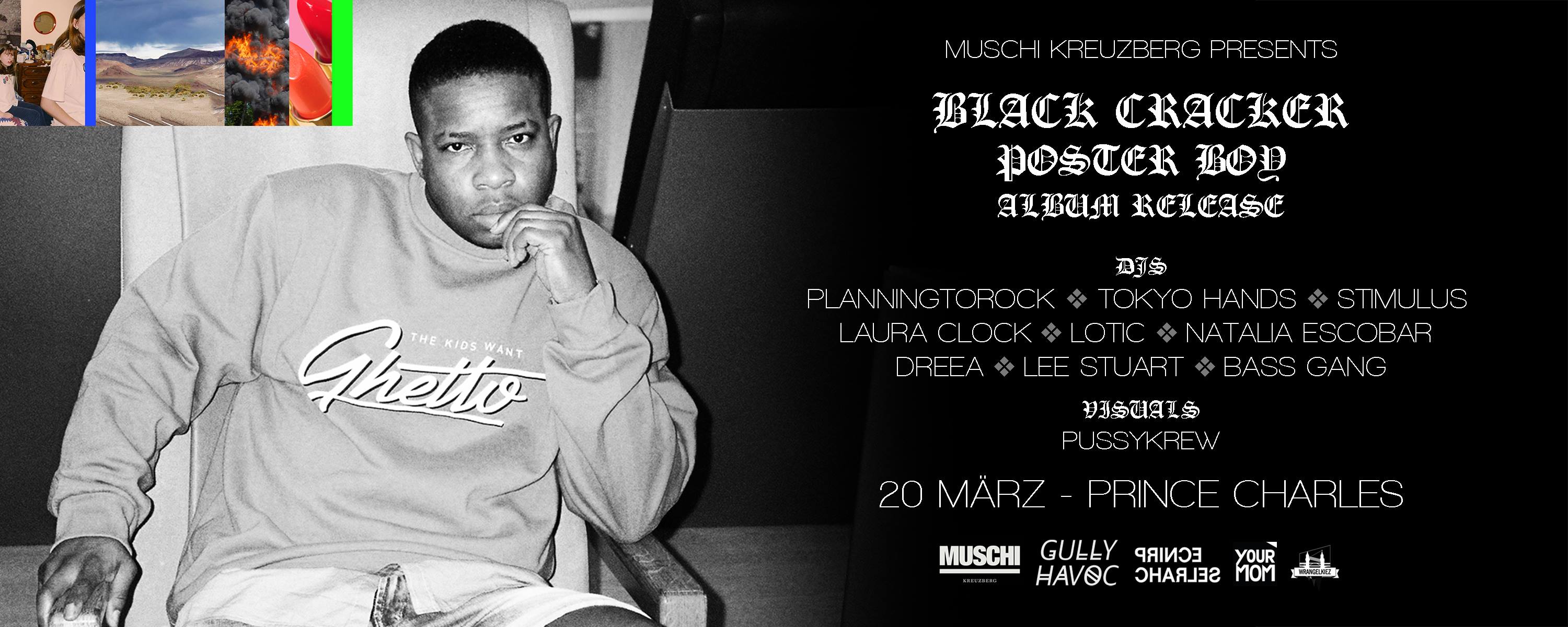 A collaborator of Cocorosie, Bunny Rabbit, LCMDF, Creep, Zebra Katz and the jazz trio Grand Pianoramax, American poet and rapper Black Cracker has slowly sealed his name in the adventurous future hop scene paving the way for a generation of young artists such as Cakes Da Killa.
His newest genre challenging album PosTer Boy was released alongside four videos and remixes by Acid Washed (Record Makers), Tokyo Hands, Mesh, Ashworth and more.
The agency promoted the album and the release party and received media support from the likes of Tagesspiegel (with a half-page interview in the paper version) and video premieres on Electronic Beats, Intro, Original Plumbing and Muzu TV.
The release party, backed by hip fashion brand Muschi Kreuzberg, was very successful with over 400 people attending Black Cracker's live show and DJ sets by Berlin hip-hop and bass music greats Stimulus, Dreea and Lotic.
Read and see more about Black Cracker on Don't Panic, Exberliner, Indie, Unreal, Vice, Adidas, Music Board, Wad…